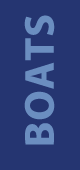 Antares
Authorized Dealer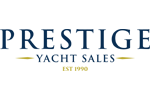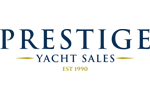 The Antares is a true memory-maker. This range of powerboats wholly represents the Beneteau passion for pure water-born freedom and is perfect for those looking for a smaller – but mighty – cruiser to enjoy the weekend and create lifelong memories with family and friends. Her enclosed pilothouse and cozy interior allow for early and late season excursions to extend the fun, and her flared hull and outboard engines give you the safety and performance BENETEAU is known for. So, go to all those special, out-of-the-way places, like a favorite secluded cove or waterfront restaurant, because the Antares can take you there!
Agile, powerful, and very habitable, the Antares 8 oozes character. The ideal boat for exploring new shores, she is wonderful for taking a break for a few days, confident that you are completely safe.
The ultimate weekender! With an innate sense of detail and comfort, the Antares 9 is an invitation to spend more time at sea. Modern and stylish, she preserves the traditional elegance of an established range. Autonomy, habitability, panache – she has everything to make short cruising a great experience.
With an overall length of just over 36 feet, the Antares 11 is the perfect illustration of a family cruiser. Safe, ideal for cruising, and seaworthy, the contemporary design of this powerboat focuses on comfort and space, as well as safety and innovation.
Norwalk Cove Marina
48 Calf Pasture Beach Road
Norwalk, CT 96855
Phone: 203-353-0373
Brewers Dauntless Shipyard
37 Pratt Street
Essex, CT 06426
Phone: 860-767-0528
Seaport Marine
2 Washington Street
Mystic, CT 06355
Phone: 860-245-5551