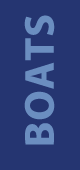 Antares
THE ANTARES OUTBOARDS ARE PERFECTLY DESIGNED FOR A FEW DAYS OF COASTAL CRUISING. THEY EXEMPLIFY ALL OF BENETEAU'S FORTY YEARS EXPERIENCE IN THIS HISTORIC RANGE, WHICH IS RENOWNED WORLDWIDE FOR ITS SEA-GOING QUALITIES. THESE REMARKABLY WELL-EQUIPPED AND INTELLIGENTLY DESIGNED ANTARES OUTBOARDS PROVIDE A PERFECT INTRODUCTION TO CRUISING.
AGILE, POWERFUL AND VERY LIVABLE, THE ANTARES 23 OOZES CHARACTER. THE IDEAL BOAT FOR EXPLORING NEW SHORES, SHE IS WONDERFUL FOR TAKING A BREAK FOR A FEW DAYS, CONFIDENT THAT YOU ARE COMPLETELY SAFE.
THE ANTARES 23 HAS A NEW FLARED-OUT HULL THAT DELIVERS WONDERFUL DRIVING SENSATIONS, WHILE BOASTING EXCELLENT SEAKEEPING. THE ANTARES 23 IS FITTED WITH A MERCURY ENGINE WHICH PERFORMS WITH POWER OF UP TO 225 HP.
Authorized Dealer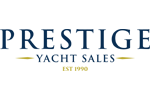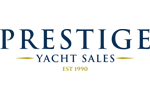 Norwalk Cove Marina
48 Calf Pasture Beach Road
Norwalk, CT 96855
Phone: 203-353-0373
Brewers Dauntless Shipyard
37 Pratt Street
Essex, CT 06426
Phone: 860-767-0528
Seaport Marine
2 Washington Street
Mystic, CT 06355
Phone: 860-245-5551